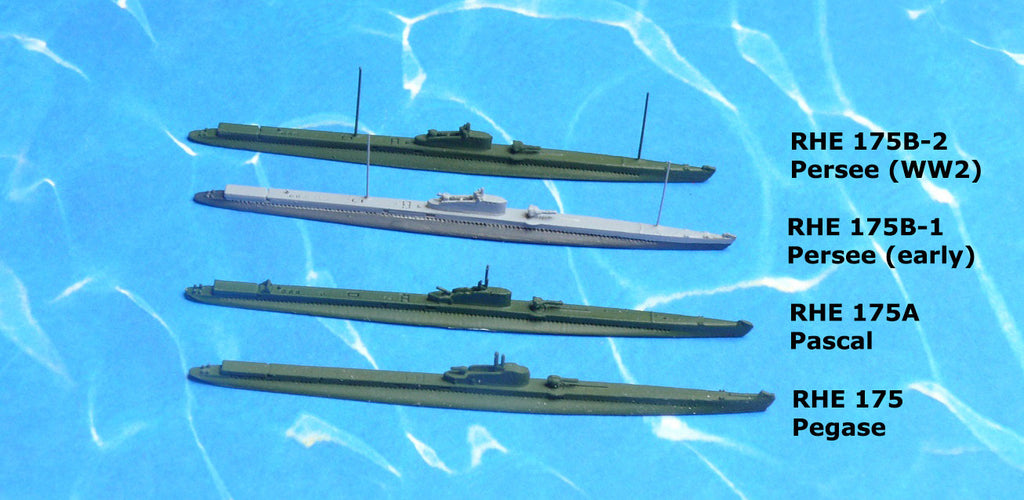 Rhenania
RHE 175B-1 Persee
New 1/1250 scale model of the French submarine Persee by Rhenania (RHE 175B-1). This version is the two-tone pre-war paint scheme. Model is also available in the World War Two period green.
Persee was a Reboutable class ocean-going submarine of the 1500 Series. A total of 31 Reboutable class submarines were constructed.
Construction on Persee started in 1927 at CNF and was completed May 23, 1931. She was sunk September 23, 1940 off Dakar during Operation Menace as the British attempted to destroy the French ships based there. She was attempting to torpedo the British light cruiser HMS Dragon and was sunk by gunfire from the cruiser and the British destroyers HMS Foresight and HMS Inglefield.
---
Share this Product